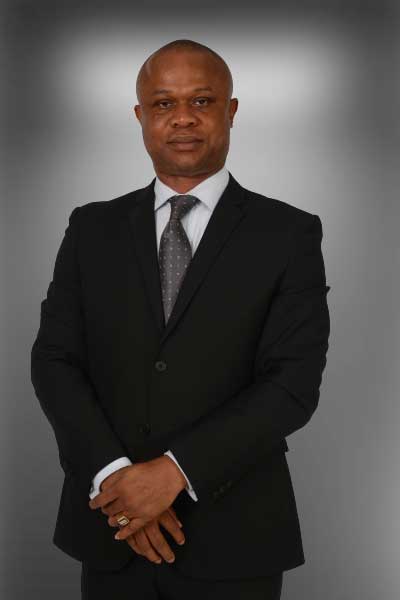 Mr. Valentine Okelu - Executive Director, Sales & Marketing.
Valentine Okelu was appointed Executive Director in September 2016. Prior to this appointment, he has been a General Manager in the company since 2009. In that capacity, he led Pharma Sales & Marketing Division, and Foods Division respectively. He was, until recently, the Executive Director for Corporate Planning & Strategy.
Valentine has served the company for over 25 years; and held other senior positions including Head, Demand Creation; Product Manager-Cardiovascular and Market Development Manager. He started his career as a Medical Representative for Rhone Poulenc Rorer products; and later, Aventis Pharma.
He graduated with distinction from the University of Nigeria, Nsukka in 1994; from where he obtained a Bachelor of Pharmacy and Master of Pharmacy (Pharmacology & Toxicology) degrees.
An alumnus of Lagos Business School, Mr. Okelu has attended several other advanced management courses including 'Strategic Agility' at London Business School. He also studied International Marketing and Strategy at The Royal Holloway, University of London.
Valentine is married with children and loves photography, tennis and music.
He is a member of several professional bodies including International Pharmaceutical Federation (FIP), Pharmaceutical Society of Nigeria (PSN) and Strategic and Competitive Intelligence Professionals (SCIP), USA.
MEET OTHER BOARD OF DIRECTORS