Corporate Social Responsibility
As Nigeria's first pharmaceutical company May & Baker Nigeria Plc. has for over seven decades, remained a key player in the nation's healthcare industry. Generations of Nigerians have come to rely on the company for health support. The company's reputation for quality is legendary. Every May & Baker product picked off from the shelf has a guarantee and stamp of quality that has been the hallmark of the company in Nigeria.
May & Baker's profile as a company that responds to the needs of society is equally well known. For over 76 years May & Baker has supported the society not only through ensuring quality products but also through community based social assistance, corporate sponsorships and donations to individuals, professional, governmental and non-governmental bodies.
For several years we encouraged scholarship and research activities in our nation's universities while affording much-needed international exposure to Nigerian academics through a Travel Fellowship Award, over 10 academics were sponsored to international scientific meetings under this scheme.
We have also been active in molding the nation's future workforce by offering opportunities to students in tertiary institutions to do their industrial attachment and internship. Every year, scores of these interns and industrial attaches are given places in our company to put into practice what they have been taught in school.
Our social investment has even been intensified further in the last two decades. We initiated an annual project of Charity visits, which takes us to Charity Homes across the country to give a helping hand to the less privileged. This project, which started with a visit and donation of drugs and money to the SOS Children's Village, Isolo, is now an annual affair. Some beneficiary institutions include the Love Home Orphanage, Magodo, the Heritage Homes Orphanage, Anthony Village, the SOS Children's Home Isolo, the Pacelli School for the Blind, Surulere among many others.
We also introduced the May & Baker Professional Service Award in Pharmacy in 2005, to reward hard work and excellence in the practice of pharmacy and the pharmaceutical sciences in Nigeria.
The award remains the first of its type in pharmacy practice in Nigeria. Over 15 pharmacists and pharmaceutical scientists have received cash awards totaling over N10million to help them advance better practice of the pharmacy profession in Nigeria.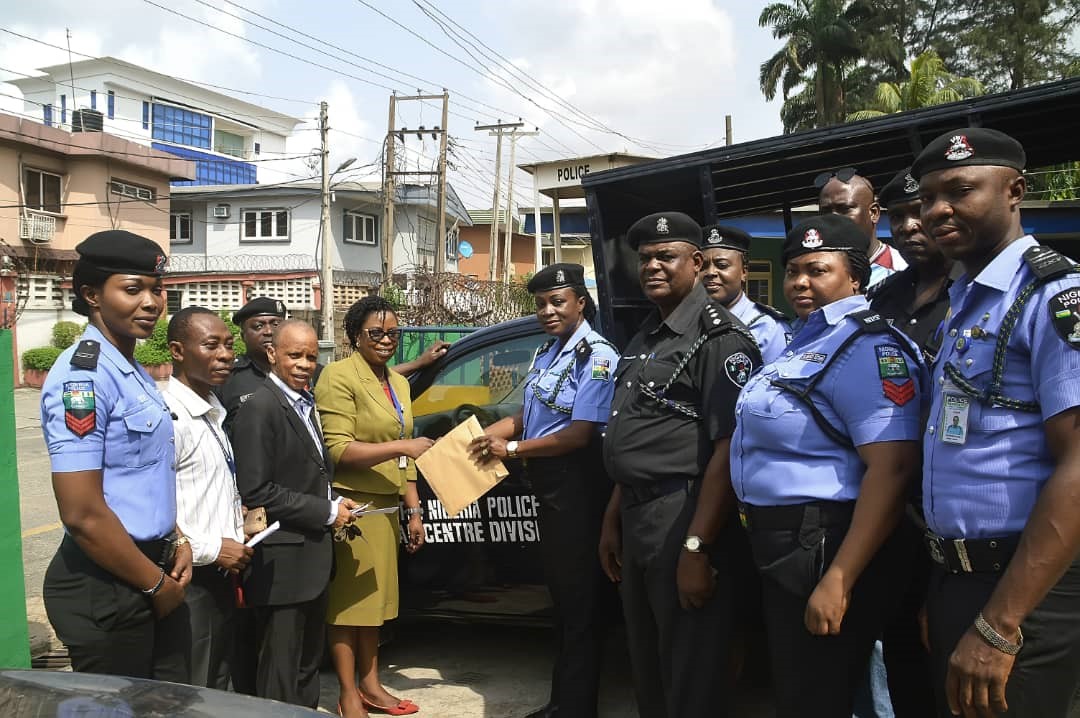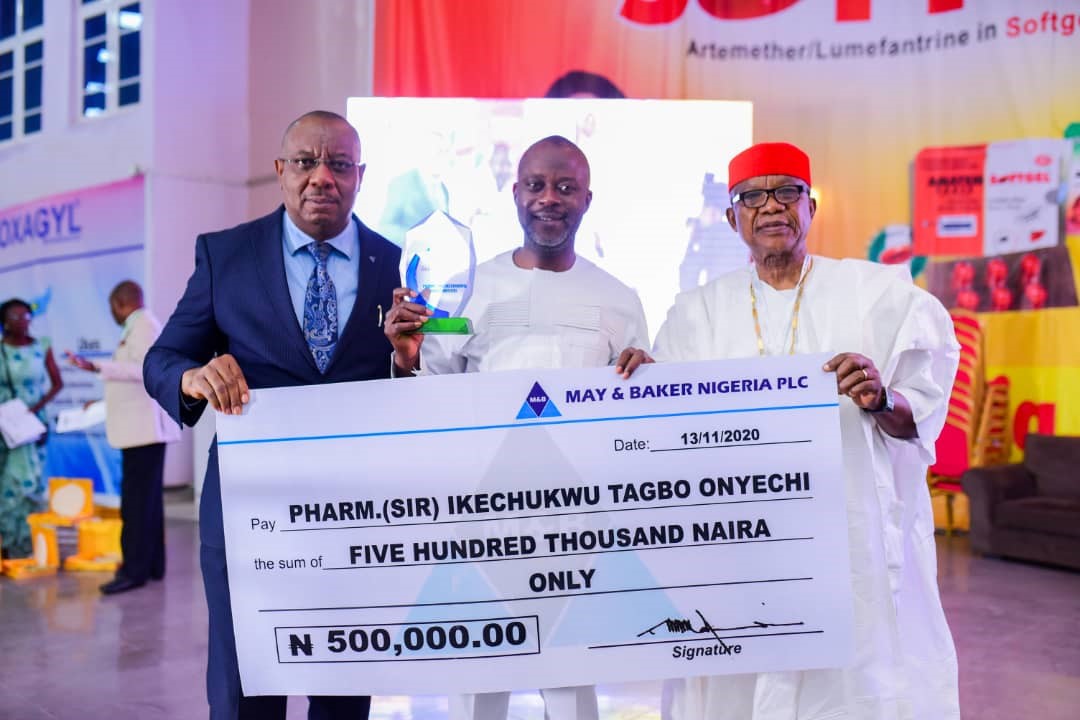 Presentation of the May & Baker Professional Service award at a PSN National conference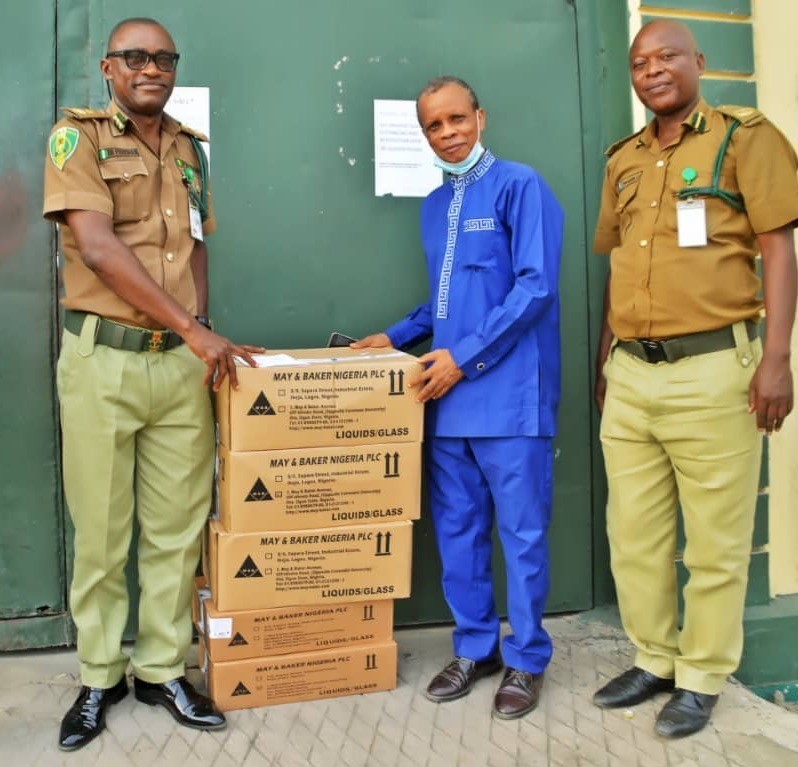 May & Baker donated Hand sanitizers to various institutions.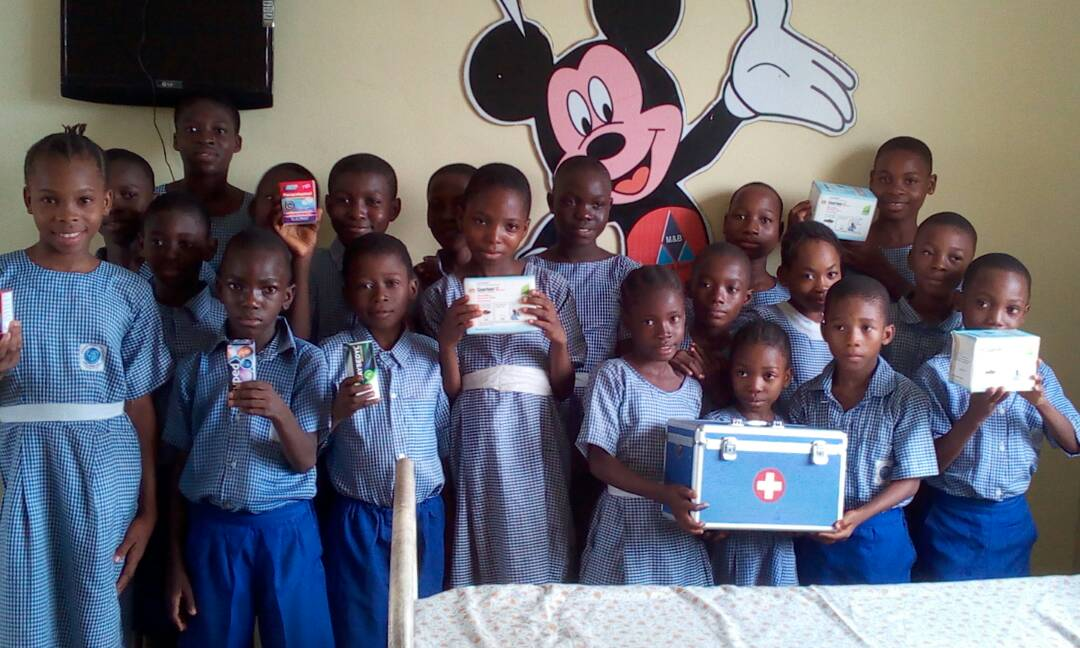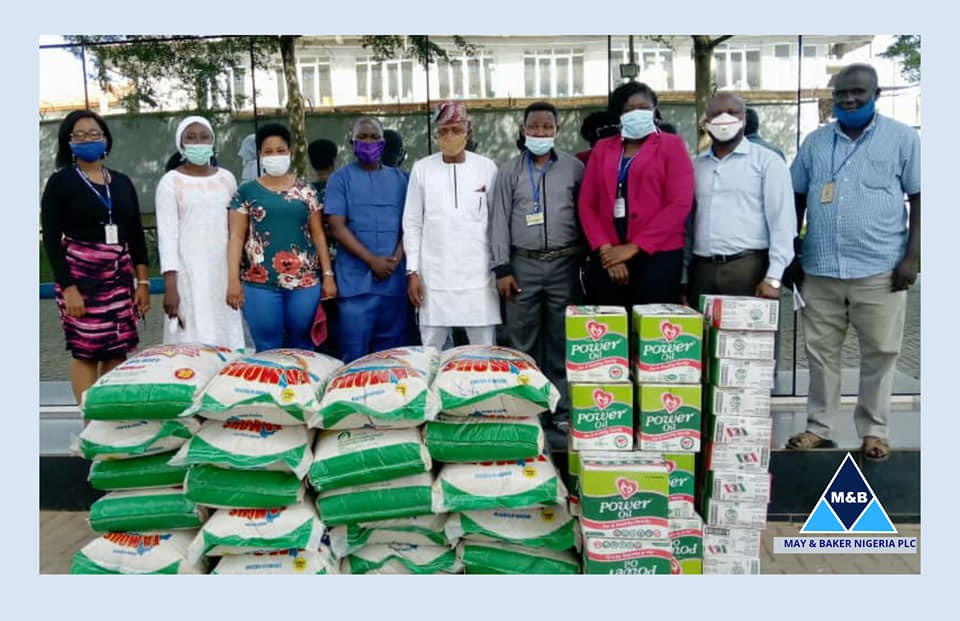 Presentation of food items to Aina Egushi Community Development Association Ota, Ogun State as palliative measures to cushion the effects of Covid-19, May 2020.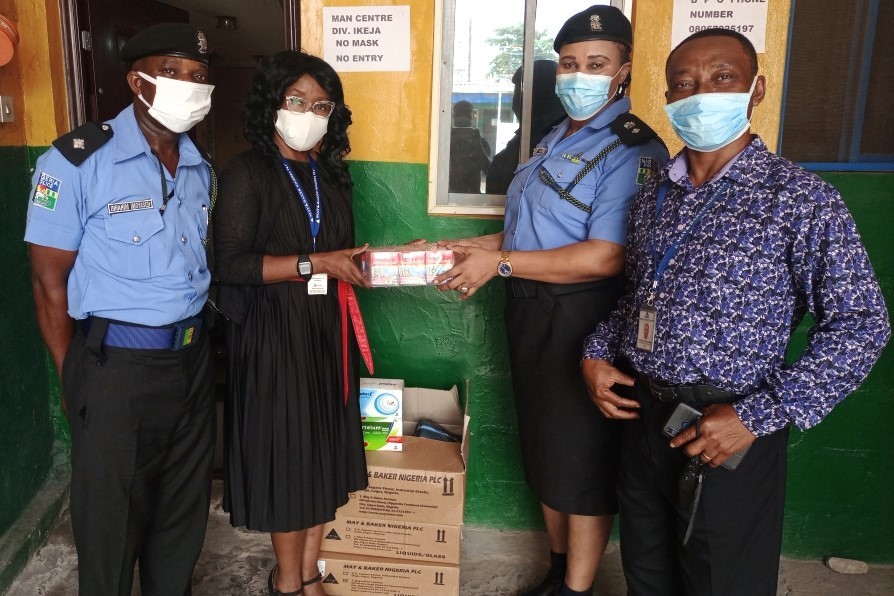 May & Baker donated First Aid boxes as well as Hand sanitizers to officers of the MAN Centre Police Station.