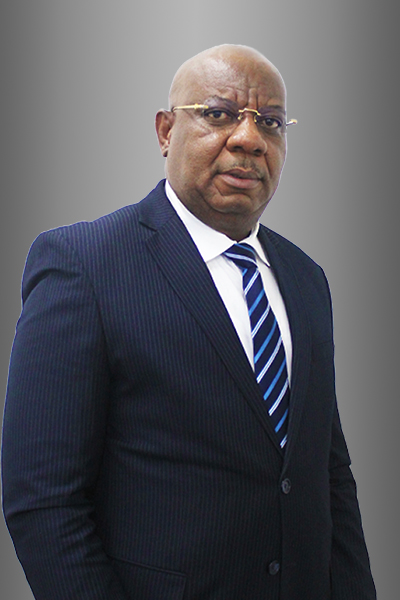 Mr. Obinna S. Emeribe - Head, Pharma Sales & Marketing.
Obinna Sydney Emeribe currently serves as the Head, Pharma Sales & Marketing at May & Baker Nigeria PLC. He is a result and innovation driven change agent with over 26 years experience with increasing responsibility and scope both locally, and internationally. His blend of corporate and entrepreneurial involvements along with his solid academic formation provide him with a distinctive business perspective and strategic thinking.
He started his career as a Medical Representative at Roche Nigeria Limited in 1997. His employment was later transferred to Swiss Pharma Nigeria Limited where he served in various capacities including Area Manager, National Sales Manager, Business Development Manager, Marketing Manager until 2017 when he was elevated to Head of Prescription Business following a takeover by the French Servier group. He joined May & Baker Nigeria PLC in 2019 as the Head of Marketing with an oversight function on sales operations.
Obi obtained his Bachelor of Pharmacy degree from the University of Nigeria, Nsukka in 1994. He has two MBAs that are advanced studies in marketing strategy and general business management. He is an alumnus of the prestigious Warwick Business School (WBS) in Coventry, United Kingdom where he earned a merit in Global MBA with specialization in business strategy. He also earned another MBA in marketing from the Imo State University. He has attended several sales, marketing, & leadership trainings both at home and abroad including the Allan Lloyds 2nd MENA Pharma Commercial and Sales Force Effectiveness (SFE) Summit in Dubai in 2016. He returned to Warwick Business School in July 2023 as a visiting alumnus to receive a training in Supply Chain Management.
MEET OTHER EXECUTIVE MANAGEMENT TEAM