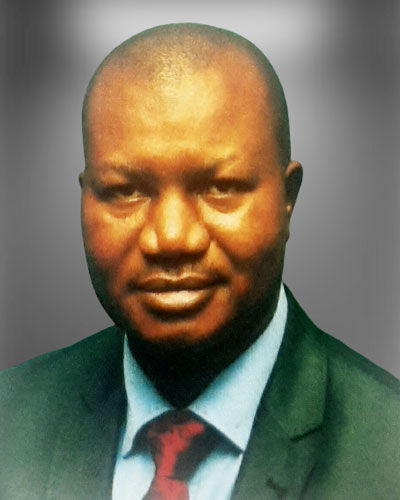 Mr. Godwin. O. Obiakor - Head, Internal Control & Compliance
Mr. G. O. Obiakor started his career in accountancy with Ojike Okechukwu & Co (a Lagos-based firm of Chartered Accountants) as an Audit Senior in 1995 and later became Audit Manager in 1997. He led audit teams for the examination of financial statements of companies in Manufacturing, Engineering, Banking & Finance, Trade & Commerce, and Aviation, etc. for more than six years.
He joined the services of May & Baker Nigeria Plc as Head, Internal Control & Compliance in 2001 having earlier worked as Factory Accountant with Ugochukwu Chemical Industries Ltd, Onitsha. He has held various positions in May & Baker including Financial Accountant, Management Accountant, and Head, Foods Division.
Mr. Obiakor is a Fellow of the Institute of Chartered Accountants of Nigeria (ICAN), Fellow, Chartered Institute of Taxation of Nigeria (CITN), and Associate Member of the Certified Informations Systems Auditors(CISA) with over 16 years working experience in Audit practice & industry.
He has attended many management training courses including the Senior Management Programme (SMP) of the Lagos Business School, Auditing through the computer using CAATS tools, and the International Financial Reporting Standards (IFRS) for publicly quoted companies conducted by Akintola Williams Deloitte, Nigeria. He has also completed his training in computer skills with Aptech Worldwide where he obtained a certificate of proficiency in Information Systems Management.
Mr. Obiakor is currently the Head, Internal Control & Compliance pioneering the use of CAATS Tools in the examination and audit of Financial Statements.
MEET OTHER EXECUTIVE MANAGEMENT TEAM